Title:
The Natural Navigator: A Watchful Explorer's Guide to a Nearly Forgotten Skill
Author:
Tristan Gooley
Edition: The Experiment (Hardcover, 2010)
Pages: 296
How I Came by This Book: This was sitting up on the "New Acquisitions" shelf at my library. Being the hiking, nature geek that I am I immediately had to check it out.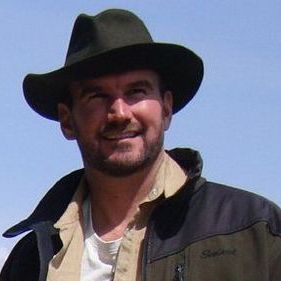 About the Author
: Tristan Gooley set up his natural navigation school, The Natural Navigator, after studying and practicing the art for over ten years. His passion for the subject stems from hands-on experience. He has led five expeditions in five continents; climbed mountains in Europe, Africa, and Asia; sailed across oceans; and piloted small aircraft to Africa and the Arctic. He is the only living person to have both flown and sailed solo across the Atlantic. Tristan is a Fellow of both the Royal Institute of Navigation and the Royal Geographical Society and is the Vice Chairman of Trailfinders. He lives with his wife and two sons in West Sussex.
Synopsis
: Before GPS, before the compass, and even before cartography, humankind was navigating. A windswept tree, the depth of a puddle, or a trill of birdsong could point the way home--and, for the alert traveler, they still can.
Whether you go exploring in the mountains or on a lunch break, natural navigation will keep you on course and open your eyes to the small wonders of the natural world. Almost anything in out environment can help us find our way--if we know what to look for. Adventurer and navigation expert Tristan Gooley unlocks the directional clues hidden in: the sun, moon, and stars; clouds; weather patterns; lengthening shadows; changing tides; plant growth; the habits of local wildlife; and more.
Enriched by helpful illustrations and filled with navigational anecdotes collected across centuries, continents, and cultures,
The Natural Navigator
proves that anyone with a curious mind can still find south by looking at the moon--and find adventure in their own backyard.
Review
: I'm going to be honest with you--I don't notice the little things. I'm much more of a big picture kind of person. Regardless of the fact that my cover letters always say that I'm detail-oriented, I'm not really. (Don't look at me like that. Everyone lies in their cover letter.) Tristan Gooley is a details man. He's also, judging from that photo and some of the stories he tells in his fascinating book on natural navigation, kind of a badass.
I picked this book up in the hopes of learning some things about the world around me that would help me when I went hiking, which is about the only type of adventure that I go on. My desire to learn how to navigate stems from a very bad solo hike I took a few years ago in which I got ridiculously lost and ended up having to call a friend to come pick me up from wherever the hell I wound up in the end. Needless to say, dehydrated and tired and hopelessly-uncertain-of-where-I-am is not a good look for me.
In reading this book I learned a lot of interesting things, although whether or not they would be helpful to me without real, hands-on instruction is doubtful. I think a lot of people who read this book will come away with the same thought. While some of it is easily transferrable from page to reality--it's not hard to look at a tree and see the checkmark pattern caused by the prevailing wind or to locate the North Star--but some of the other things that Gooley talks about aren't as easy to learn from a book, especially when you're not that great at things like angles, patience, or having normal-sized hands.
The book is fun and full of lots of interesting anecdotes from Gooley's own personal experiences and from people throughout the world. Some of the chapters were a bit long and draggy, but that's probably because I don't really have any experience/interest in traversing deserts or oceans. Other chapters were chock-ful of information that could actually be useful for me. I would just have to have the book on hand or at least some notes to go by because there's no way I would remember all of it.
There's something in here for everyone, even those who prefer to have adventures in the city or in their own backyard. Some of the best bits of the book, however, are where Gooley shows off his wit. Two of my favorite passages are:
The name "Greenland" was chosen by Erik [the Red] to entice the Icelanders to come to a land that was anything but green. Twenty-five ships set sail from Iceland to follow Erik to the new land. Eleven of them didn't make it there to discover just how optimistic the name Greenland was... (p. 8)
Snails can find their way over relatively huge distances, a thousand feet or more, but lose this ability if they are shaken in a bag, which raises two questions: Why do they lose this ability and why were they shaken in a bag? (p. 216)
The Natural Navigator
combines navigation, history, nature, environmentalism, humor, and anecdotal evidence to create a fun and fascinating read. I highly recommend this book to anyone who is interested in learning more about the world around them or even to anyone who is just looking to impress their friends at parties. Imagine how much cooler you'll look to the hot chick/guy you're chatting up when you tell them that you can not only point out constellations but can use them to find your way to their place. On second thought, that's probably not a good line to use.
I'm giving
The Natural Navigator
4.5 out 5 Gabriels.
-Gabe